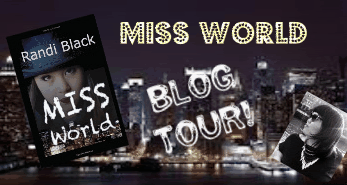 I was ten years old when Kurt Cobain died. I remember the moment I found out so vividly: my best friend (a boy) and I were walking back from school and he just sort of mentioned it in passing, like it was not a big deal at all. Having lost someone extremely important to me at a very young age, I had a pretty unique concept of death and I was far beyond the point of taking anyone's tragedy lightly, let alone someone who'd already been so present in my life. (To make things just a little bit clearer, I should mention that I grew up with two significantly older siblings, both musicians, and that I was a somewhat unusual child to begin with.) At that moment I felt that ache in my chest for the first time, the ache that will become as familiar as breathing and in many ways comforting in years to come.
As I entered my teen years, both my siblings moved to a new town, and I was suddenly an only child in new, frightening surroundings, with no one to stand up for me. I went from being the youngest, cherished and protected to being all on my own in the matter of days. But through it all there was this beautiful, blue-eyed guy, who seemed to be intimately familiar with every form of grief in this world, including my own. As his hoarse, mesmerizing voice sang about pain and anger, my own pain quieted down to listen. There was just something magnetic about this man who tried so hard to be happy, but simply didn't know how. I think every miserable person on the face of the Earth could somehow identify with him, if only they tried.
So you see, I didn't even have to read the entire description of Miss World to know that it's something I desperately want to read.
I started reading Randi Black's debut as someone who still remembers what being a misunderstood teen feels like, but somewhere along the line I began reading it as a mother instead. Let me tell you, this book is every mother's nightmare. It is a horrifying example of failure as a parent and as a human being. A 16-year-old girl who's been told again and again that she's ugly, clumsy and worthless by her very own parents doesn't really stand a chance – she is bound to get caught up in self-destructive behavior, just as our heroine, Kim Ho, did.
How often do we use the words raw and uncompromising to describe a novel? I, for one, will think twice before using them again. Randi Black took raw realism to a whole new level. She didn't hold anything back. Even though her prose seemed disconnected at times and despite several flaws I noticed on a purely technical level, her book needs to be out there and it needs to be read. Although Miss World tells the story of two young adults (and quite a few messed up adults), it is in no way a young adult book. If you have problems with swearing, extremely graphic sex scenes and abuse, maybe you should skip this debut. It's not easy to stomach at all, but I dare say it's worth it.
Just one more quick and shallow observation: I loved the little bombs that marked breaks in the chapters. They seemed somehow appropriate since this is a book that really blows up in your face.
Alright, darlings, you can now enter not one, but TWO giveaways: the first to win a signed copy of Miss World (woohoo) and the second to win an iPod Shuffle. All giveaways are international! Make sure to visit the other tour stops for more chances to enter the second giveaway. Go
HERE to check out the tour schedule.
A big thank you to the lovely ladies at Paranormal Wastelands
, but most of all, thank you to the amazing Randi Black
for having the guts to write something that most people won't have the guts to read.
a Rafflecopter giveaway