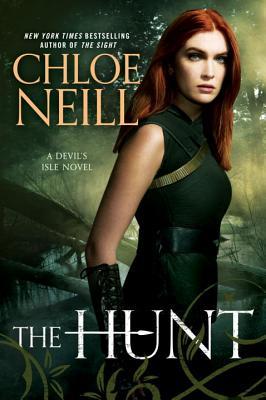 Author: Chloe Neill
Series. Devil's Isle, #3
Released: September 26th 2017
Publisher: Berkley
Length: 336 pages
Source: Publisher for review
Buy: Amazon
From the New York Times bestselling author of the Chicagoland Vampires Novels--the hunter becomes the hunted in a New Orleans devastated by a Paranormal war....

When bounty hunter Liam Quinn discovered that Claire Connolly was a Sensitive and infected with magic, he should have turned her in to be locked up in the prison district known as Devil's Isle. Instead, he helped her learn to control her power and introduced her to an underground group of Paranormals and humans who know the truth about the war and those who fought it. 

Now the weight of Liam's own secrets has forced him into hiding. When a government agent is killed and Claire discovers that Liam is the prime suspect, she races to find him before the government can. But she'll discover proving his innocence is no simple matter. Their enemies are drawing closer, and time is running out....
Did you know that visiting New Orleans has always been a dream of mine? One day I'll go there, stay for a month, eat fabulous food, listen to their gorgeous dialects and enjoy the music and the flavorful air. In the meantime, though, my very favorite thing are books set in New Orleans that give me a sense of its gorgeous atmosphere, no matter how brief. Chloe Neill's Devil's Isle books show us a different New Orleans, a city forever changed by magic and fear. Still, the author succeeded in keeping the best of the city's spirit and in turning her chosen setting into yet another character, very much alive in every scene.