Waiting on Wednesday is a weekly event hosted by Jill at Breaking the Spine. It spotlights upcoming releases that we're eagerly anticipating.
Hi, everyone!
It's been quite a while since I did my last WoW post, so I thought I'd choose something really special this time around. Here's a book I'm desperate to read: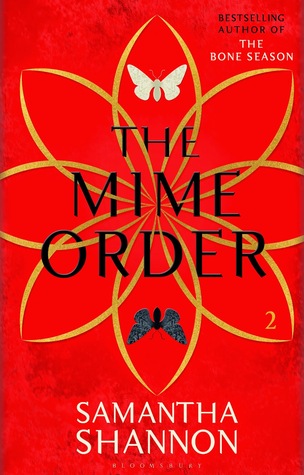 Title: The Mime Order
Series: The Bone Season, #2
Release: January 27th 2015
Publisher: Bloomsbury
Length: 528 pages
Paige Mahoney has escaped the brutal penal colony of Sheol I, but her problems have only just begun: many of the fugitives are still missing and she is the most wanted person in London.

As Scion turns its all-seeing eye on Paige, the mime-lords and mime-queens of the city's gangs are invited to a rare meeting of the Unnatural Assembly. Jaxon Hall and his Seven Seals prepare to take center stage, but there are bitter fault lines running through the clairvoyant community and dark secrets around every corner.

Then the Rephaim begin crawling out from the shadows. But where is Warden? Paige must keep moving, from Seven Dials to Grub Street to the secret catacombs of Camden, until the fate of the underworld can be decided. Will Paige know who to trust? The hunt for the dreamwalker is on.
The Bone Season is one of my favorite books EVER, so of course I'm dying to read this! The Mime Order should have been released already, but it was pushed back and the new date is January 27th. I think I'll survive until then, but I can't be sure. I am beyond desperate to get my hands on Paige's new adventure.
What are you desperate to read this week? Leave me a link and I'll be right there.