Waitng on Wednesday is a weekly event hosted by Jill at Breaking the Spine. It spotlights upcoming released that we're eagerly anticipating.
For this week I've chosen the last installment in one of my all-time favorite series.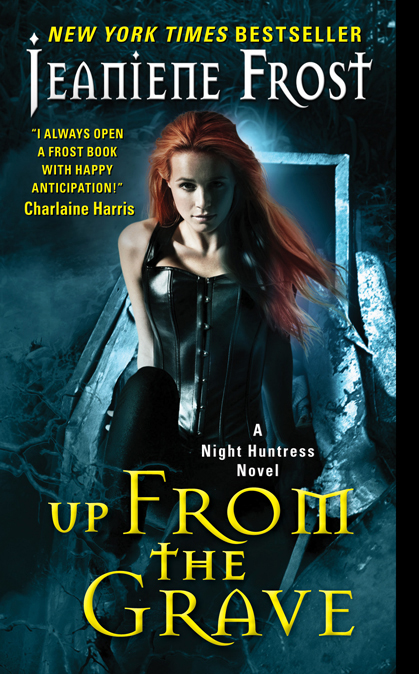 Title: Up From the Grave
Author: Jeaniene Frost
Series: Night Huntress, #7
Published: January 28th 2014
Publisher: Avon
Buy: The Book Depository
There's always one more grave to dig.
Lately, life has been unnaturally calm for vampires Cat Crawfield and her husband Bones. They should have known better than to relax their guard, because a shocking revelation sends them back into action to stop an all-out war…
A rogue CIA agent is involved in horrifying secret activities that threaten to raise tensions between humans and the undead to dangerous heights. Now Cat and Bones are in a race against time to save their friends from a fate worse than death…because the more secrets they unravel, the deadlier the consequences. And if they fail, their lives—and those of everyone they hold dear— will be hovering on the edge of the grave
I've had my ups and downs with this series and the last few installments haven't been nearly as good as I've come to expect, but this is Cat and Bones we're talking about, people, and it's time to say good bye to them! My little heart is breaking! Not only that, but all those amazing secondary characters will be gone as well. *sobs*
I do see the need to end the series, but it won't be easy, I tell you. Luckily, I can always reread.
What are you guys excited about?
Leave me a link and I'll drop by.