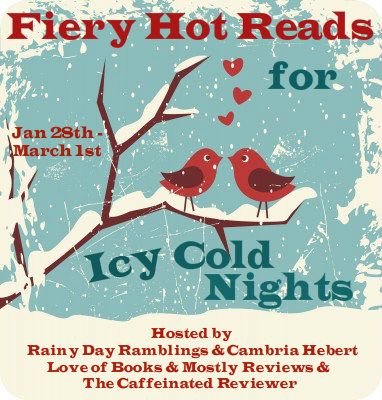 If you've ever visited The Nocturnal Library before today, you must have seen one of my (in)famous lists of favorites. I like making lists and I like promoting my favorite reads so I try to do both as often as possible. If you have seen one or more of those lists, you might have noticed that Stacia Kane's Downside Ghosts books happen to be on each and every one of them (except for the YA ones, of course). Why? Well that's easy: because they're unlike anything I've ever read before. The quality of these books and Kane's masterful use of language are unmatched in urban fantasy, and genre fiction in general. Kane knows her characters so well, their strengths and their many flaws, and she brings them to life with seeming ease. Knowing how busy she is with the short story from Terrible's perspective she's currently writing, I didn't expect her to find the time for this post, but she did, and she was so amazing about it. So instead of rambling further, I'll just shut up and let her introduce you to Chess and Terrible.


Writing a book is like getting to know someone. Well, it's actually "like" a lot of things, but the one I'm focusing on at the moment is getting to know people—getting to know characters—because I've just written a novella from the POV of Terrible, the big bad greaser hero of my Downside books. So I've basically just been re-introduced to my characters, and my world; I've just seen them through completely new eyes.
And it's surprised me, a bit. What I learned, and what I already knew, especially about Terrible and the series's heroine, Chess.
I'm used to seeing Chess through her eyes, or rather, seeing her world through her eyes, and showing readers how she reacts to that world and how she exists in it. And I know her. I know how she thinks, how she feels, how she sees herself. I know how she deals with life and what she wants.
I knew all of those things about Terrible, too, though I've never written through his eyes before. I know how he thinks, and what he wants, and what's important to him.
But I still learned some things.
It shocked me how similar they are, how similar their thought processes are and how, although he doesn't have the vocabulary Chess has, and although his narrative voice "sounds" much more like how he talks (by which I mean, it's a very modified version of his speech; MS Word finally actually gave up on me and informed me there were too many grammatical and spelling errors for it to continue correcting them! Word does not like words like "causen" and "gonna")…it still sounds a lot like Chess, too. More than I expected.
That makes sense, though. From the beginning—well, not the beginning, but from about a third of the way through UNHOLY GHOSTS—I realized how similar Chess and Terrible are, in general. They both had pretty horrific childhoods. They both see themselves as being "saved" by a person or entity to which they are staunchly loyal even though both of those "entities" are far from perfect. They both feel they had to fight for everything they have, and they'll fight to keep it. They both have some fairly unhealthy methods of stress release; that was a pretty interesting thing to explore a bit, the way he uses violence and pain the way Chess uses drugs, and the way he recognizes that similarity.
And they're both, in the beginning, so lonely, despite having people and jobs and plenty to keep them occupied. (The difference there is that when Chess realizes what's happening between them, she pretends it isn't happening and hides from it, whereas Terrible just assumes it's all one-sided and that he would be stupid to even think he has a chance. Writing her through his eyes was quite something, really; all the things he doesn't say, how he sees her, how she makes him feel.) It was sad and enlightening to go back to almost-the-beginning and see that loneliness, unacknowledged by her in UNHOLY GHOSTS and now unacknowledged by him, although with typical honesty he admits to himself that maybe he'd like something real in his life.
He doesn't get it in this novella—I hate to spoil it for you, but this story ends about two weeks before UNHOLY MAGIC starts (and, for those of you unaware, Valentine's Day occurs during the time period covered by UNHOLY MAGIC, so it fits right into this blog hop, doesn't it?). So there's no resolution there yet. This is Terrible's own story, a sort of pre-mystery mystery, and while Chess is certainly in it, it is his story, about him. A snapshot of what his day-to-day life was at that time. (I'd certainly love to write the events of UNHOLY MAGIC and CITY OF GHOSTS from his POV, if there's enough interest in this story.)
I had a lot of fun writing it, and I hope you enjoy reading it, and seeing everybody through new eyes.
Yes, more stories please. Isn't it awesome? I've always wanted to see things through Terrible's eyes, to know what goes on through his head when Chess does something sweet or smart or incredibly stupid, or for example, when he enters Bump's place. I'm so happy we'll finally get a chance to find out.
Giveaway time!
Win a Downside Ghosts book of your choice from The Book Depository. Enter the Rafflecopter and spend some time with Chess and Terrible. There will be
2 winners internationally.
I own all of these pretties on paper because Kindle edition just isn't good enough for some books and I like to reread parts more often than I care to admit.
I'd like to thank my friend Heidi of Rainy Day Ramblings for once again being brave enough to organize this party and of course, the wonderful Stacia Kane for writing a great post despite my incoherence.
a Rafflecopter giveaway